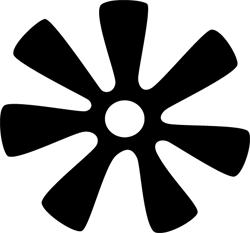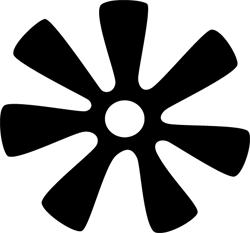 Saturday, September 17, 2022
11:00 am - 1:00 pm
Participant Availability up to 12 Participants between the ages of 6 – up
To participate you must RSVP through Eventbrite below.
African Symbols: Past & Present – Fall Workshop Series
Adinkra Cloth – History*Meaning*Purpose
​
Join us for this first workshop of our Fall series on African Symbols, "Adinkra Cloth." In this workshop we will explore the history of Ghana's authentic Adinkra cloth & its distinct symbols which are likened to proverbs; its original purpose, and how it has been/is used in ways/places that may surprise you (e.g., the ornate ironwork you see around Savannah)! Attendees will also design their own canvas backpacks with select Adinkra symbol stamps.
​
Symbolism is embedded in African culture and art. Seldom is African art created for decorative purposes; but is created to breathe life into the values, emotions, spiritual practices, celebrations, and daily customs of the many ethnic groups of the continent, as you will discover during a tour of our museum's collection of West & Central African art.
​
Like you, we eagerly await the release of the films "The Woman King" (9.16.2022) and "Black Panther: Wakanda Forever" (11.11.2022). Many may be aware that the fictitious fierce female warriors in the blockbuster "Black Panther" were inspired by the Dahomey Amazons, a fierce all-female military army who protected the African Kingdom of Dahomey (present-day Benin) in the 1800s; and that "The Woman King" is an epic historical drama about one of its leaders, portrayed by Viola Davis. Note the various symbols e.g., jewelry, and use of colors representing various characters in these films (some created for the film, some inspired by history, and some based on history).
​
This workshop series is designed to further your engagement with the actual history of other African figures and African symbolism e.g., King Ibrahim Njoya, who ruled Bamum in western Cameroon (1887 – 1933) and created a writing system to preserve his people's language during the colonial era, and his collaborator nephew, Ibrahim Njoya, a talented artist who was the first comic book author in Africa and Cameroon.
Our upcoming series workshops will be posted here: Savannah African Art Museum
​
This workshop will be limited occupancy so to secure your seat you must register through the Eventbrite link below.
​
Seats are limited and we ask that if you do register that you please arrive on time for the workshop so that the space can be utilized.
PLEASE NOTE:
Masks are recommended
Click here to register
for this Workshop